Tree removal is a highly challenging and hectic task that can only be performed by professionals trained and experienced in dealing with different trees and properties. Hiring professional tree services is essential because they are familiar with the suitable technology and techniques required to remove different types of trees.
Therefore, we are offering tree removal services in Walnut Creek. The purpose of such services is to facilitate people in getting reliable and cost-effective tree removal services. If you are not sure that whether you need professional tree removal services, you should look for the following signs:
Tree removal can be a challenging and time-consuming process that necessitates the skills of professionals. However, those who are not trained in tree care should never attempt to take charge; they may end up severely hurting themselves or damaging their property. That is why hiring professional help for any tree project is essential – by doing so, you ensure your safety and peace of mind knowing everything will go smoothly!
Tree Service Walnut Creek CA understands that you may not know if your tree needs to be removed or trimmed. Sometimes, it can seem like the right thing to do, but this could end up being a costly decision and one we want you to avoid regretting later down the line!
Dead trees are hazardous to the environment and surrounding properties. Dead branches often break from their trunks when they're weakened by rot, freezing or thawing weather, heavy winds, lightning strikes; this can lead to significant property damage that could have been prevented with timely tree removal.
Dead trees pose a hazard not only for your own home but also for people's vehicles as well as powerlines in the proximity of such dead woody plants nearby – you must get these removed at once before any lasting harm is done!
If you're experiencing extreme weather conditions like storms and heavy snowfall, don't be surprised if your tree gets a little damaged. To remove such trees, contact Tree Service Walnut Creek CA for help!
The roots of trees will start to grow in the wrong direction near homes or other structures and can cause damage if not removed. Tree removal is highly recommended for any risky tree growth situations where it could potentially harm powerlines, surrounding plants, or even a home that's nearby.
---
#1 Tree Service Livermore
Local Tree Service Livermore
The people of Livermore are the most important part of our business. We have been a company for over 20 years and we know everyone in town because they're our friends, family members or acquaintances. When you hire us to take care of your trees, its more than just doing an excellent job–we want you to be proud knowing that this is where all the good work comes from!
Affordable Tree Removal Livermore
We know the importance of getting a good deal. That's why we never push to make you purchase more than what your tree needs- and if it doesn't need anything, then we will let you know that too! We are confident in our workmanship because with all of this experience under our belt, there's not much left for us to learn about trees. And don't worry: no matter how busy things get around here at Livermore Tree Service Company Inc., everyone who walks through those doors gets treated like family so give us call now for an appointment
Friendly Tree Pruning Livermore
From the very start, we knew that if our customers here in Livermore CA were treated with fairness and respect they would come back to us. We're a family-run company who treats every customer like their own son or daughter, so it's one of our top priorities.
Trust Tree Trimming Livermore
We have built our Livermore Tree Service business on word of mouth and we continue to do that. For us to make that work, we have the best team around! We know how important your property is so you can trust in a job done with care by professionals who will leave your trees looking as good as new after they're finished working their magic.
Professional Tree Trimming Danville CA
Tree Service Livermore CA is the best choice for any kind of tree service you need; trimming, pruning, stump removal. We specialize in helping you find a highly skilled contractor that will be able to work with your specific needs and provide professional service as they do so. When you call, we'll connect you to an individual who knows exactly what it takes – from walking grandma through the steps to remove her giant tree in back yard or speaking with business professionals downtown needing trees trimmed outside their storefront!
"Tree Service Livermore was amazing! They responded to our request within the hour and scheduled an appointment. The team came out on Wednesday, did all of their work in a timely manner, cleaned up after themselves perfectly – it couldn't have been better! Would highly recommend Tree Service Livermore !!"
---
Jane Leggins
Livermore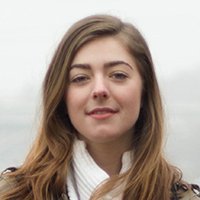 "The service is friendly and the results are always of the highest quality. I am recommending to all my friends and colleagues."
---
Stacy Catinbond
Livermore
"If you are looking for a high quality company, I highly recommend this one. They are the very best in the field, no compromise."
---
Taylor Magly
Livermore